Aftershokz Headphones
| I tried
these
on at the running store a couple weeks ago, and haven't been able to get them out of my head. They're bone conduction headphones, which means nothing actually goes in your ears, and you can hear ambient noise still. For running, that's awesome! That means no sweaty earbuds, and I can still hear traffic, etc... which makes me feel much safer. It would also be convenient for the office. Anyone have experience with these? There's so many crazy good reviews, they must be awesome, right?
iPhone X
| Guys, I've got a super cracked screen iPhone 6s, and while I use my phone SO (read, way too) much, the price tag of the new models makes me grimace because uhhh I could basically buy a laptop for that amount of money. The husband has an iPhone X for his work phone though, and I'm
constantly
borrowing it to take pictures. So basically I want it for the camera, ha!
Drunk Elephant B-Hydra Hydration Gel
| I think I'm going to have to snag this at the upcoming Sephora sale. I got a sample and LOVED it, but I have a pretty new bottle of
this
I feel like I should get through first. It's also good, but the weightlessness and great scent of the
Drunk Elephant gel
really did it for me. Also yes, I totally spelled the brand wrong in the picture, and it's totally 11:53PM so I don't care.
Wusthof Bread Knife
| The husband got a Kitchenaid mixer for Christmas (seriously it is his, I've only used it once since then) and has been churning out some pretty stellar crusty loaves of bread since then. Our bread knife kind of sucks (and probably really needs to be sharpened...). The other kitchen knives I've upgraded to Wusthof are INCREDIBLE, so I think the bread knife is next in line. The question is, so I get the classic or the
double serrated
?
And since it's Monday that means
Linkup Day!
(yes, totally a proper noun)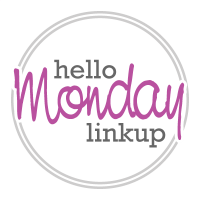 Whether it's fashion, lifestyle, fitness, food, or DIY, share your latest musings with the Hello Monday Linkup! We just ask that you link back to the hosts within your exact blog post and throw a follow our way on Instagram or Bloglovin'. Thanks for linking up!