It's starting to feel a lot like Spring! That means warmer weather, blossoming trees, chirping birds, and all the geese returning to the pond behind me, so uh don't look too close at the sidewalk ;) I had the pleasant decision of either getting to close to angry, hissing geese or their parting gifts. Alas, geese kind of terrify me so their parting gifts it is.
My lazy (in a 'I don't feel like mapping out a course somewhere else' lazy) running route consists of taking laps around an even bigger pond near our place, and one side is loaded with geese. It's basically playing lava like I did as a child on the playground, because I end up strategically bounding between actual geese, and their defecation. That half of the lap always goes really fast though! I suppose the distraction helps, lol.
Anyhow. Enough about that pleasant subject.
I've worn this dress 4 times since receiving it, so I figured it was time to feature it on the blog. It looks super cute with a denim jacket, olive utility vest, leather moto jacket, or as pictured here, a denim vest. I love the drapey tencel, and it has pockets!
Outfit Details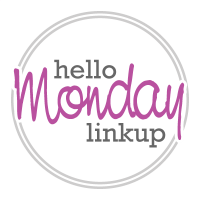 Whether it's fashion, lifestyle, fitness, food, or DIY, share your latest musings with the Hello Monday Linkup! We just ask that you link back to the hosts within your exact blog post and throw a follow our way on Instagram or Bloglovin'. Thanks for linking up!
Save
Save
Save
Save
Save
Save
Save
Save
Save
Save
Save
Save