Happy Cyber Monday! I hope you all had a lovely Thanksgiving and hopefully break from the usual routine. I know I did- my time off was super relaxing. This 5 day week is going to be tough 😝
It was the first time in a few years I didn't go out shopping on Black Friday, the only place I went was the climbing gym for a few specials, ha! I did venture out Saturday to take care of a couple of returns and it wasn't even that busy! I guess everyone really is doing their shopping online now.
Speaking of which- this 'neckerchief' was an online purchase, so I wasn't sure how I was going to feel about it. After a day of wear, I gotta say, I really dig it. Neckerchiefs are particularly convenient given the current mockneck trend- they're very compatible.
And I would be remiss if I didn't share my Cyber weekend finds, wouldn't I?
Oh, and I also took advantage of
Victoria Secret's bra sale
(basically all the styles are either $25 or $35) to stock up but I'm not going to include those details.
Outfit Details
Banana Republic neckerchief [
similar
]
ACNE Studios skinny jeans [
exact
]
Nadri ear climbers [
exact
]
And since it's Monday that means
Linkup Day!
(yes, totally a proper noun)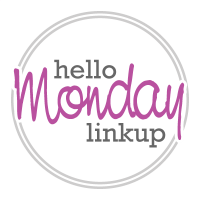 Whether it's fashion, lifestyle, fitness, food, or DIY, share your latest musings with the Hello Monday Linkup! We just ask that you link back to the hosts within your exact blog post and throw a follow our way on Instagram or Bloglovin'. Thanks for linking up!