Last linkup of the year?! Where has 2017 gone?!
Usually I collect my least and most favorite outfits of the year, create gift guides, and all sorts of holiday and new year celebratory content, but I totally slacked this year. (But really did anyone even miss it?! 🙈)
Outfit Details
Pick of the Week
I bought a previous version of these earrings from J.Crew, and while I wear them all year long, they get serious use during the holidays. They're current in stock (they've already sold out twice!) and 40% off. Perfect for New Year's Eve.
And since it's Monday that means
Linkup Day!
(yes, totally a proper noun)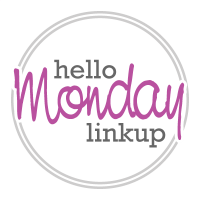 Whether it's fashion, lifestyle, fitness, food, or DIY, share your latest musings with the Hello Monday Linkup! We just ask that you link back to the hosts within your exact blog post and throw a follow our way on Instagram or Bloglovin'. Thanks for linking up!