Whole30 has me constantly on Pinterest lately.
The side effects of which include the urge to redecorate my whole house, cook tons of 'healthy' desserts with 87 ingredients I don't keep in my pantry, and wear more colors than olive, gray, and denim.
I think the most pressing pin is the cauliflower rice sushi recipe I pinned the other day, because I am MISSING sushi. Bad. I just need a quick stop by the asian market for some nori.
Had any themes on your Pinterest boards?
And since it's Monday that means
Linkup Day!
(yes, totally a proper noun)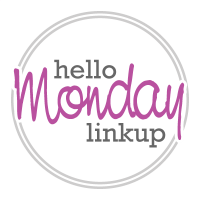 Hosted by:
Whether it's fashion, lifestyle, fitness, food, or DIY, share your latest musings with the Hello Monday Linkup! We just ask that you link back to the hosts within your exact blog post and throw a follow our way on Instagram or Bloglovin'. Thanks for linking up!
Save
Save
Save
Save