Good morning! I wore this outfit on Friday- a day spent playing hooky :)
My last day of work at my old job was Wednesday, so husband took Friday off and we spent the day together before I start my new gig Today. We were going to go to Six Flags, but turns out it wasn't open until night (what?!) so instead we spent the morning lounging, then got lunch, hit up REI to get the rest of the supplies we need for this coming weekend's backpacking trip (yay!!), scored some seriously awesome finds at The Rack, stopped by a gathering one of his coworkers organized, and then had some
crazy good mexican
for dinner.
Outfit Details
And since it's Monday that means
Linkup Day!
(yes, totally a proper noun)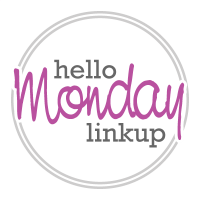 Hosted by:
Whether it's fashion, lifestyle, fitness, food, or DIY, share your latest musings with the Hello Monday Linkup! We just ask that you link back to the hosts within your exact blog post and throw a follow our way on Instagram or Bloglovin'. Thanks for linking up!