Hello friends!
Today's post is a bit of a departure for me- but I absolutely loved these photos and thought it would be a fun outfit to share on the blog as a departure from my usual casual wear content.
Last weekend, the husband and I went to Chicago to celebrate my birthday and our 5 year anniversary. FIVE years! I don't know where the time has gone.
We actually got engaged in Chicago, specifically at Buckingham Fountain. So while we were back, I thought it would be fun to get a few photos in that spot. Better yet- these are my wedding shoes, and the tie he wore on our big day.
It was actually crazy cold and windy the morning we took these photos; if you look close at some you can definitely see goosebumps. However, that also meant there weren't many people at the fountain so it made for good photos I suppose :)
Outfit Details
And since it's Monday that means
Linkup Day!
(yes, totally a proper noun)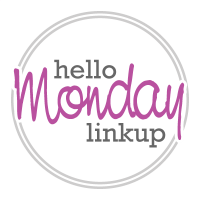 Hosted by:
Whether it's fashion, lifestyle, fitness, food, or DIY, share your latest musings with the Hello Monday Linkup! We just ask that you link back to the hosts within your exact blog post and throw a follow our way on Instagram or Bloglovin'. Thanks for linking up!