Happy 2017!
As a kickoff for the year, I thought it would be fun to start with a roundup of my favorite clothes acquired in 2016. I did a fair amount of shopping... no surprises there, but I do see a definite theme to almost all my favorites. I love olive, orange, midi skirts, and shoes. I basically wanted to pick every pair of shoes I blogged this year, but that didn't seem very decisive...
I love sneakers and I love wine red. I wear these ALL the time.
I stumbled across this Etsy vendor on Instagram, and quickly bought a small collection of these necklaces in a few colors. I love the organic and bohemian vibe, and they instantly give any look a little pizazz. Plus they're super affordable and support a small business.
I snagged these beauties with credits awarded to me by Shopbop, and I cannot get enough of them. They're a splurge I probably wouldn't make with my own dollars, but they're so luxurious and I get excited every time I wear them.
I may not wear a lot of color, but orange is totally my jam. So are maxi dresses. I wore this dress probably once a week during the Summer and early Fall.
Evidently I love a good printed skirt. I don't wear a ton of prints elsewhere, but the retro print and orange drew me to this number and it's another I make any excuse to wear.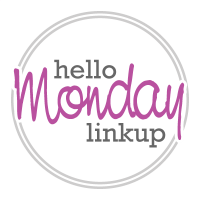 Whether it's fashion, lifestyle, fitness, food, or DIY, share your latest musings with the Hello Monday Linkup! We just ask that you link back to the hosts within your exact blog post and throw a follow our way on Instagram or Bloglovin'. Thanks for linking up!
Save
Save
Save
Save