I traveled much of this last week for work and got home late Friday night, so I was very excited to have a relaxing weekend. I spent Saturday morning finishing up the second season of Stranger Things (#teamSteve #RIPyurtle) and catching up with Sherlock. Then husband and I saw Thor Ragnarok (so good!) and got lunch at a fun spot downtown. The rest of the day was pretty low key- groceries, unpacking, laundry, and it was welcome given my busy week.
Abercrombie sweater [exact super cozy] // Gauze popover [exact] // Embroidered jeans [exact under $100] // Velvet maryjanes [exact on mega sale]


Other than guilt-free lazy weekends, weekday traveling also has additional perks, like coming home to packages 😉
I wasn't entirely sure what I was going to wear with these jeans, so I was pleasantly surprised when two other items in my parcel went perfectly- this gauze popover and cozy cableknit sweater. Plus I could finish it all off with one of
my favorite pairs of shoes
- which are on sale for under $50!
Outfit Details
Abercrombie sweater [
exact
super cozy
]
Embroidered jeans [
exact
under $100
]
Velvet maryjanes [
exact
on mega sale
]

And since it's Monday that means
Linkup Day!
(yes, totally a proper noun)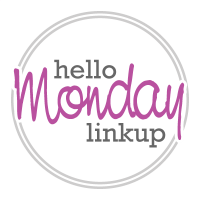 Whether it's fashion, lifestyle, fitness, food, or DIY, share your latest musings with the Hello Monday Linkup! We just ask that you link back to the hosts within your exact blog post and throw a follow our way on Instagram or Bloglovin'. Thanks for linking up!